With so many things to do, my way of taking a break was to play games. Since the family started having computer, games have been part of our daily routine, and I for one just can't get enough of it.
The latest game I am playing is the Hotdog Hotshot. The video above can give you an idea of how the game goes, and right now I getting a little crazy because I already had everything in the cart, and with the customers ordering quite a lot, I can say I am having difficulty playing the game now. As stressing as it can be, I just couldn't stop playing it because the pace of the game will always "keep you on your toes." Currently, this is the only game installed in my netbook, and I am hoping to find copies of other games because I have the tendency to lose interest in the game after I finished playing it.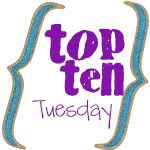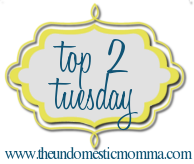 Now, for my Top Ten (and Top 2 as well). In many years as a computer user, I have played quite a lot of games, and for this edition, I just want to highlight the food related PC games I have played.
1) Hell's Kitchen. Patterned after the reality-TV show of the same title, gamers can get to experience how it is working for Chef Gordon Ramsay. The object of the game is to make sure all foods come out of the kitchen at the same time as possible, so you really have to manage the time wisely. I surely had a difficult time playing this, especially in the later rounds. Quite stressful of a game, but it surely does feel great finishing a round.
2) Diner Dash. Very famous of a game, there are now many versions of the game, including one for Nintendo Wii. Well, regardless of what version it is, it was such a joy to play, though I have experienced failing some rounds. I think all in all, I have played three versions of this, all made for PC.
3) Pizza Frenzy. When we were still using dial-up Internet here at home, the only way I could think of playing games was to download the trial version (1 hour of gaming) from Yahoo! Games. This was one of the many games I downloaded and although I couldn't play continuously after that 1 hour, what made me finish the entire game was that the game resumes where you left off, and the 5 minutes game given was enough to make me enjoy the game. My siblings loved the game, too, and we were continuously looking for a copy of this, but we still couldn't find one.
Anyway, the object of the game is to deliver pizza. Quite easy, yes, but you still need to have some sort of a gameplay because you need to collect enough money to get you to the next round.
4) Ranch Rush. Long before Farmville and all the farming games out there, there was the Ranch Rush, a time management game where the player is given an order slip and must complete it before the time expires. The very first version of the game was quite difficult for me, as I kept on failing on this one order. Just last month, I was able to play the newest version of Ranch Rush, and as nice as it was, I found it too easy to play, though I loved the fishing mini-game after each week.
5) Farm Frenzy 2. A neighbor friend was the one who introduced me to this game, and it was really addicting. I think this was one of the very few games that I kept on playing long after I have finished the entire game. It was quite simple - just provide the things needed by feeding the animals and collecting raw materials to be used in different products. It was a game that anyone can play, but I guess the thrill of the game was to finish the round as early as possible, because finishing early will give you points that could help you upgrade certain things you needed to advance in the game.
A few weeks before my net book was reformatted, I installed the Farm Frenzy: Pizza Party. Same objectives but different products, but I wasn't able to finish it. Looks like I need to re-install it.
6) Bigby's Donuts. Another one of those "old-school" games that I played thanks to Yahoo! Games. Very simple - just collect the donuts and line them up to get three or more donuts of the same color.
7) Hotdog Hotshot. This was my opening paragraph, so no need to repeat, I guess. :)
8) My Farm Life. My cousin Jayson gave me a copy of this game, and it seemed to be a lot like Ranch Rush, so I loved it from the get-go. However, there were glitches in the game copy so I wasn't able to finish it. I still am looking forward to playing it again, because I just loved it.
9) Burger Rush. Like Bigby's Donuts, this is another "match 3 or more of the same item" game. Difference is that you need to choose which ingredients to match because you have burgers on order you need to finish. It's a great way to wind off time because there wasn't much challenge in this game.
10) Chocolatier. My brother was the first one to play this game here in the house, and at first I couldn't understand why he can actually sit for hours just playing this game. I found it quite boring while watching him, but when I tried my hands on it, I understood why he liked it. I guess the story of the game was the one thing I love in this game besides the actual making of the chocolates.
There are still so many food-related games out there, and I so want to try them all, but if given the chance, the games I want to play the soonest possible time are: Stand O'Food, Top Chef, and the other Farm Frenzy and Diner Dash I still haven't played.
*** Jenn ***