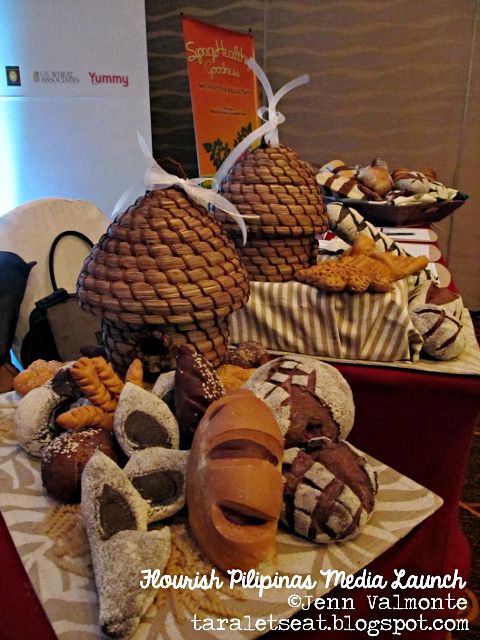 Last Wednesday, I was at the Ballroom B of Crowne Plaza Hotel (Ortigas) for the launch of "Flourish Pilipinas," spearheaded by the Universal Robina Corporation - Flour Division in partnership with the Department of Tourism, which aims to promote the bread and pastry industry in the country. There will be series of competition, and the mechanics as well as prizes will be on a separate post. For now, let me just share the sumptuous lunch served to us at the event.
The event was attended by different media people and some representatives from each of the sponsors and partners for the competition. As food was served, guests were serenaded by two of the most awesome voices in the Philippine music scene - Robert Sena and his wife Isay Alvarez. They performed timeless folk Filipino songs, and they were just amazing!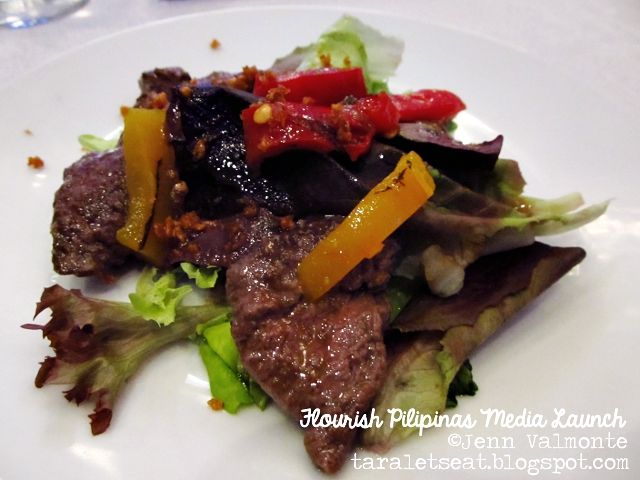 Beef Salpicao Salad
To start the meal, we were served this salad. Beef was tender and very flavorful, and the vinaigrette was so interesting that I want to try this at home - if only I know what's in it. Anyway, I tasted a little fruity tang to the vinaigrette (possibly calamansi or dayap), which really went well with the garlic bits in the Salpicao.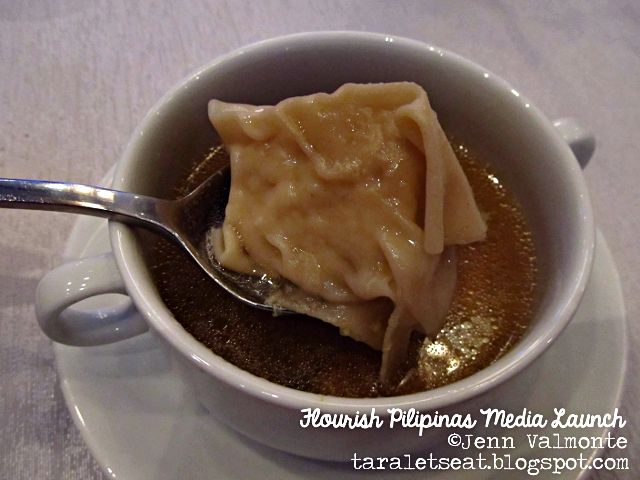 Molo Soup
The broth was a little salty for my liking, but the molo filling was good!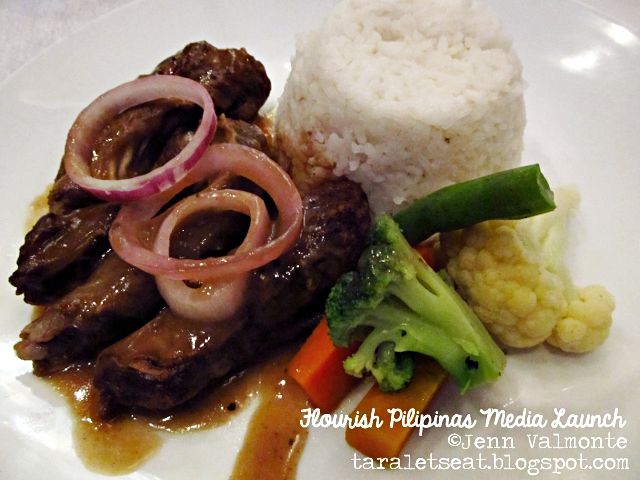 Bistek Tagalog
I found it a little weird that we were served yet another beef dish, but I am embracing it all in because the beef just tasted soooo good! The beef cuts were thick, but they were super tender. Unlike the typical Bistek Tagalog we serve at home, the sauce had this gravy consistency and it didn't have any souring agent. The veggies were crispy and cooked just right.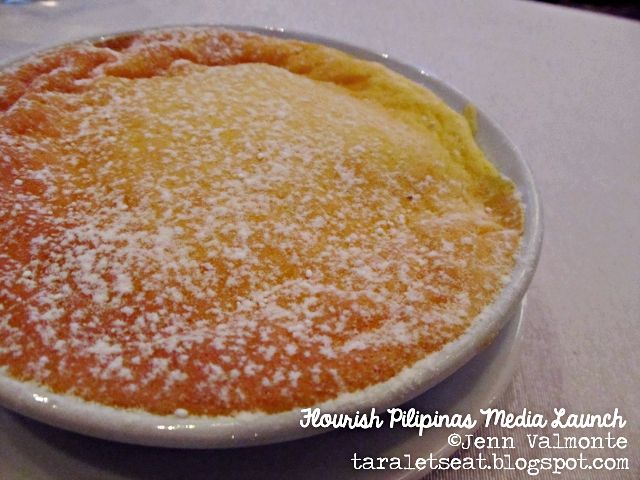 Crepe Samurai
When we heard it was "crepe," I became a little interested about it, because I usually see crepes served like blankets with filling. This, too, had its filling - a mix of mango slices and possibly mango ice cream (which already melted so I couldn't say for sure), and although I didn't eat the mango slices (personal reasons - I am not really into mangoes), I did enjoy the creamy sauce and the pastry.
If you're a baker and would like to take part of Flourish Pilipinas, you can click
this link
to get know the details and mechanics.
#bakeitfuninthephilippines