Another two-in-one ABC Wednesday post for me this week.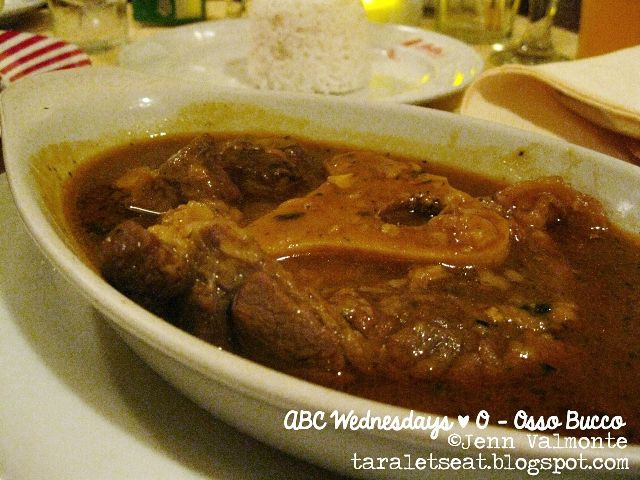 O - Osso Bucco
Osso Bucco is a Milanese dish which meant "Bone with a Hole" (Osso - bone; Bucco - hole). It uses veal shanks braised in vegetables, white wine, and gremolata.
This dish was what I had for dinner when I dined at Bellini's (an authentic Italian restaurant) in Cubao, Quezon City with my friend K.
P - Pili Nuts
Pili is a tropical tree native to South East Asia, Papua New Guinea, and Northern Australia. Although it is often used as an ornamental tree, it is only here in the Philippines that it is cultivated and its nuts processed commercially. The nuts can be eaten raw, but I prefer it lightly coated with caramel, because there's something in Pili Nuts that I didn't like much.
Next week it's going to be "Q," may I find a food item starting in Q. :) Happy mid-week, everyone!