Having router at home has allowed me to post pictures on Instagram... and because it's a slow Monday for me, will just share food pictures I posted last week.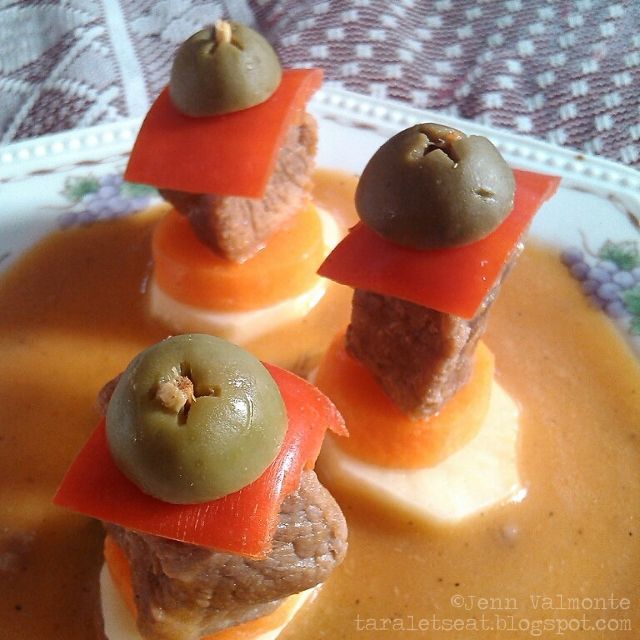 Puto Pao
My sister's friend sent some puto from Laguna... these puto pao and a box of Puto Binan, something I wasn't able to photograph. Not my type of Puto Pao, but this tasted good, too!
Kopiko L.A. Coffee
L.A. stands for "low acid," this coffee is for people who tends to get acidic when drinking coffee. Well, because my tummy can tolerate coffee, I didn't get to experience how was this different from other coffees, though this didn't give me heart palpitations, something I experience from other Kopiko coffee mixes (Brown and Kopiccino). It tasted okay as well.
Beef Caldereta Bites
I joined a contest and my theme was my everyday cooking at home. This was my first entry.
Didi's Breakfast
Sister was on a graveyard shift and I surprised her with this breakfast.
J.Co Donuts
Us three girls went to the mall, and we asked if mom wanted to try J.Co Donuts, because sis and I loved it since we first tasted it more than a year ago, but because mom didn't like Krispy Kreme, we were a bit uncertain if she would like J.Co Donuts. Glad that she gave it a chance, we just ordered a donut each... and we were so happy that mom loved it! Next time, we will order the dozen box.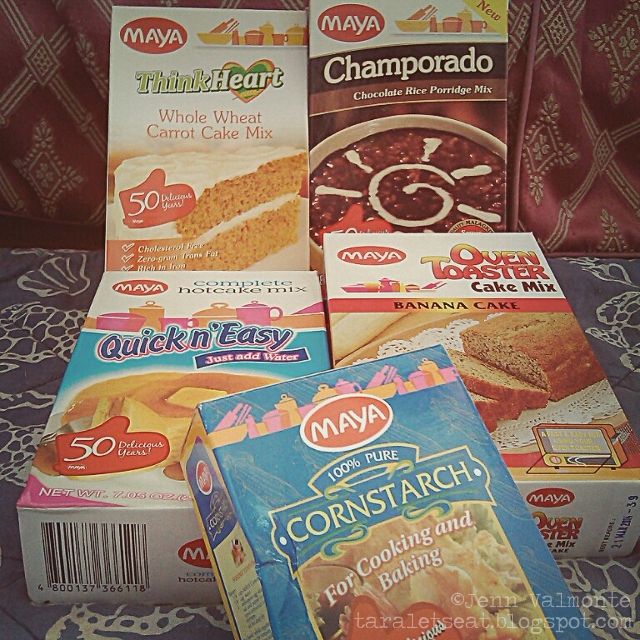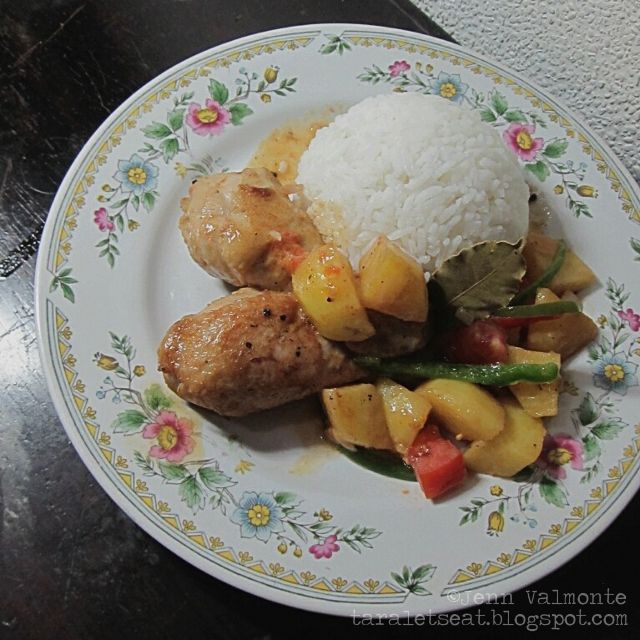 Dinengdeng
Yesterday's food was mostly fast food, time to take in the much needed fiber. This Dinengdeng had String Beans leaves, Moringa leaves, and Jute leaves.
Maya Mixes
Something delivered to me... thank you, The Maya Kitchen!
Laguna Afritada
My dinner.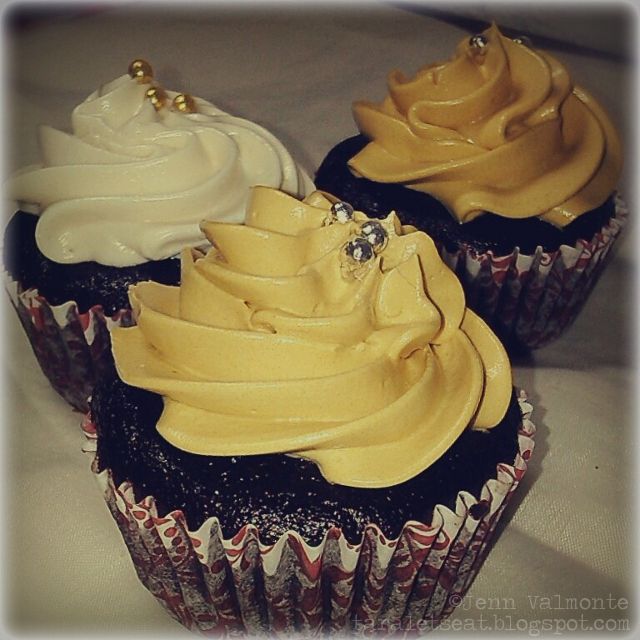 Choco Cupcakes
Mom attended a birthday party and came home with three cupcakes... one for each of us.
Tofu With Spicy Pork
My dinner last night. The idea for this dish I got from someone I followed on Instagram.
Jollibee Champ
Sister's choice of food when we dined at Jollibee.
Before, I used to do Foodie 365... I guess this is a good chance for me to go back to it, although with a different twist, as I realized it is really difficult to take (good) food pictures everyday. I guess this Foodstagram thing I can do every Monday here on my blog. :)
By the way, all these images were taken using my cell phone (I use Cherry Mobile Flare if you want to ask). Most are SOOC, but the others were edited using the Cymera app, which is a free download from the Play Store.