The rain has been on-off today, but it's still a gloomy Monday, and some parts of Luzon are still experiencing rainfall. Stay safe, everyone.
Here are the food pictures I uploaded on my Instagram page last week.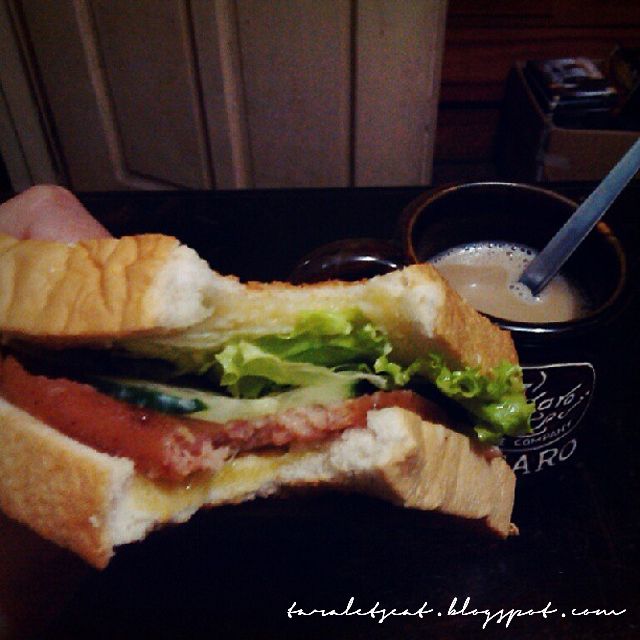 MaLing Sandwich
This week, I started each day at 4am preparing my sister's breakfast. She didn't want to eat rice, so I just prepared sandwich for the both of us. We still had salad ingredients in the fridge, so the luncheon meat was given a bit of an upgrade.
Ginisang Ampalaya
I am the one who's always preparing our meals, but for today's lunch, it was mom who cooked for the both of us. Personally, I wanted the chicken-shrimp combination to go with this dish, but we only had ground pork, which worked good as well. Thank you for the lunch, momskie.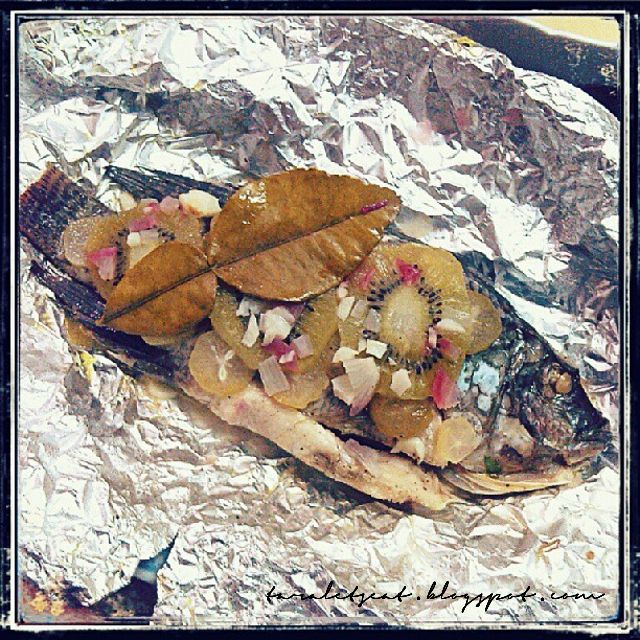 Steamed Tilapia
Rain has been pouring almost everyday, and it was a blessing that we were able to stock some tilapia in the freezer. My sister requested I steam it instead of frying it, and I just played with the ingredients, adding slices of kiwi to go with the usual kamias (bilimbi) we put in our steamed fish, as well as leaves of kaffir lime, which we have a tree of in our garden.
Cookbooks
Yes, it's not food, but it is food related. These books are my brother's, which he bought when the MV Doulos docked here in Manila many years ago. I am looking for yummy-licious recipes to try with vegetables, and I was thankful that there were a few from these books.
Dinuguan
Mom bought some pig's blood the weekend before; we almost forgot about it, and because we still couldn't go to the market to buy ingredients, this was what we had for dinner.
J.Co Donuts
The sun shone today, and us girls took the chance to go out. After visiting St. Pio Chapel in Libis, we went to eat lunch at the Eastwood City and had some snacks at J. Co Donuts and Coffee. We took home a box of donuts, one of each flavors, just so we could taste a wide variety of flavors. We still haven't tasted every flavors, but next time we would try the ones we haven't tasted yet.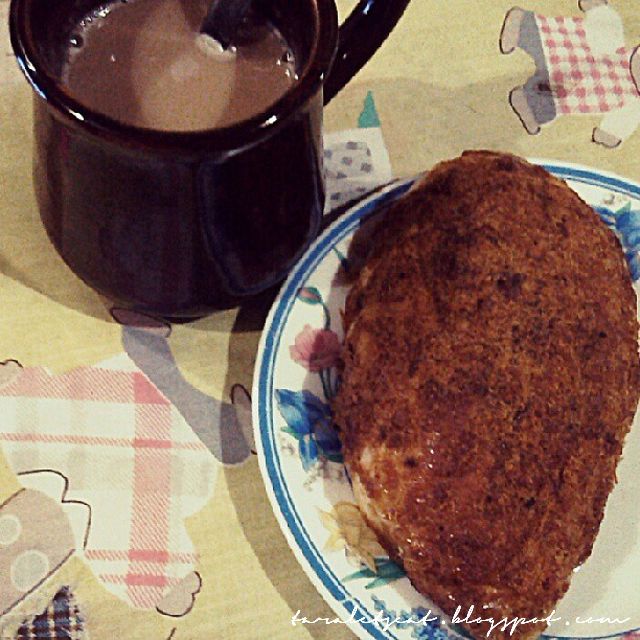 Bread Talk Fire Floss
My mom is such a big fan of the floss bread by Bread Talk. Whenever she sees a branch, she would buy some, and it was what we had for breakfast. Well, I also love the Floss Bread, but as much as this spicy one is good, I still want the regular one.
Chicken Adobo
Wednesday was a sunny day, but Thursday 'til yesterday it was raining on-off! There weren't much choices at the market, no chance for us to buy vegetables, so it's another all-meat viand for us.