I have so many fond moments at SM Foodcourt - during younger days parents would take us to the Foodcourt of SM Cubao and enjoy a cup of Icee (if you're my age or slightly older than me, you can relate to this). When I studied college, part of my ways of treating myself without spending too much of the saved up the daily allowance is to eat meals at either at the foodcourt of SM Cubao and SM Centerpoint (now SM Sta. Mesa). Even before restaurants and food kiosks sprouted all over, somehow all of us have our own SM Foodcourt story.
During the days between 21 November 2011 and 31 January 2012, food court diners were given the chance to win one of six Chevy Sparks. For every p200 purchase at any food court kiosk (dine in or take out), they were given a raffle coupon the Dine & Drive promo. Last Friday, I was witness to the awarding of the second set of winners - held at the SM City North EDSA (The Block).
Winners are:
SM City Marilao
Their family celebrated by eating at the SM Foodcourt. Their total bill was around p3500 (more or less) and since they received quite a lot of coupons, he and his wife shared the task of filling it up.
Maria Lourdes Jacob
SM Naga
I call her the luckiest of all winners - her family just went to SM Naga to celebrate one of her daughters' birthday and the birthday celebrant just wanted to eat squid balls that day. She only had one entry for this promo, but that one entry paved the way for her to win one of the six Chevy Sparks.
SM Megamall
It was Friday the 13th when Alvin dined at the Foodcourt of SM Megamall. When he was handed his coupons, the pen he was supposed to used got no ink and when he finally found a working pen and filled up all the coupons, he couldn't find the drop box and he had to go around (back and forth) the Foodcourt just to find that elusive drop box. It would seem like an unlucky day, but fate rewarded him with a brand new Chevy Sparks.
A brand new car is surely a great prize to win! To you and to the other three winners, congratulations!
- * - * - * -
After the awarding, winners (and their families), as well us bloggers who watched were treated to a very sumptuous lunch...where else? At the Foodcourt, of course! We were served: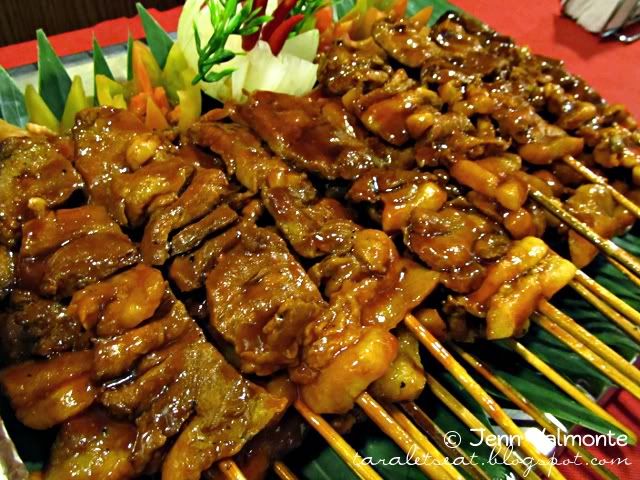 Roasted Chicken.
Moist and quite tasty!
Pork Barbecue
. Something I didn't taste, but bloggy friends didn't have complains about it.
Lumpiang Sariwa
. I loved this... the sauce had the right sweetness, the veggies were crunchy, though I felt the garlic was a little overpowering.
Fish Sinigang.
Another dish I didn't get to taste because the fish at the chaffing dish were quite too big.
Beef Caldereta
. Not really spicy, but very tasty. The beef was tender, too!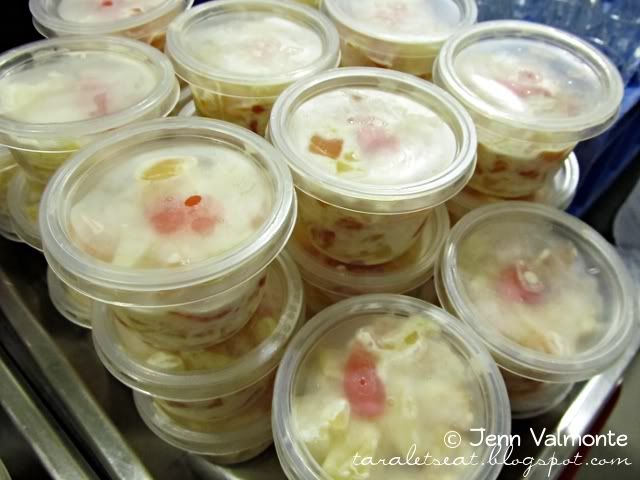 Pork Lechon
. Another dish I didn't taste, but this one's from Lydia's Lechon, so if you have tasted Lydia's Lechon, you'd know how this taste like.
Fruit Salad. My cousin and I would have some drinks at The White Hat after this event, so I decided not to eat desserts anymore.