Happy Monday, everyone! It's a great start of the week for me because I was able to exercise and I just finished painting my nails... so while waiting for mom to finish cooking her ever favorite food (crabs) before I cook the other dish for our dinner, lemme share to you food images I shared on
my Instagram page
.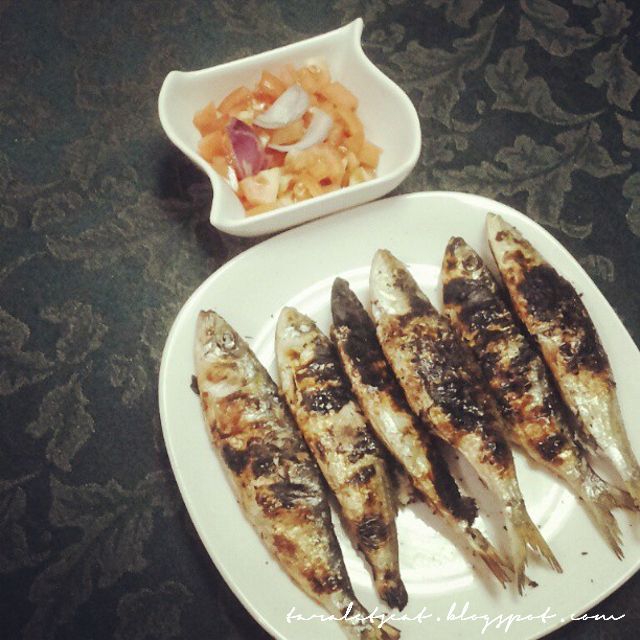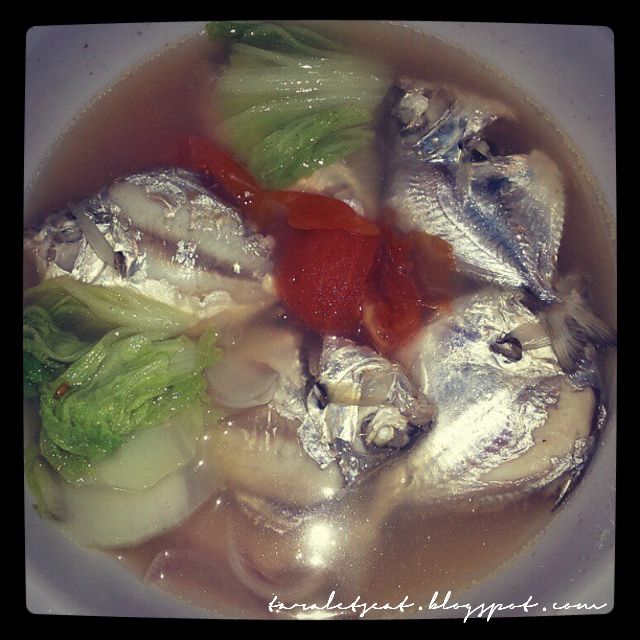 Grilled Tamban with KBL
Seeing that the fish were still very fresh, mom just 6 pieces of this fish for our dinner. I personally don't like this fish because it has lots of bones, but true enough, they were still fresh and it was a pleasure to eat.
Kiwi, Up Close
FMS Photo a Day's prompt for that day was "lines," and slicing the kiwi fruit made me take a macro picture of it. I am very happy that my new phone takes a mean macro shot.
Sinigang na Sapsap
The market is just walking distance from our house, so it is very easy for us to make a quick trip and buy fresh food. Growing up in a place where people either tend the land or catch fish for a living, my mom loves to eat all sorts of fish (which I inherit from her), and for dinner, I just cooked it with sour broth. Simple, but very comforting.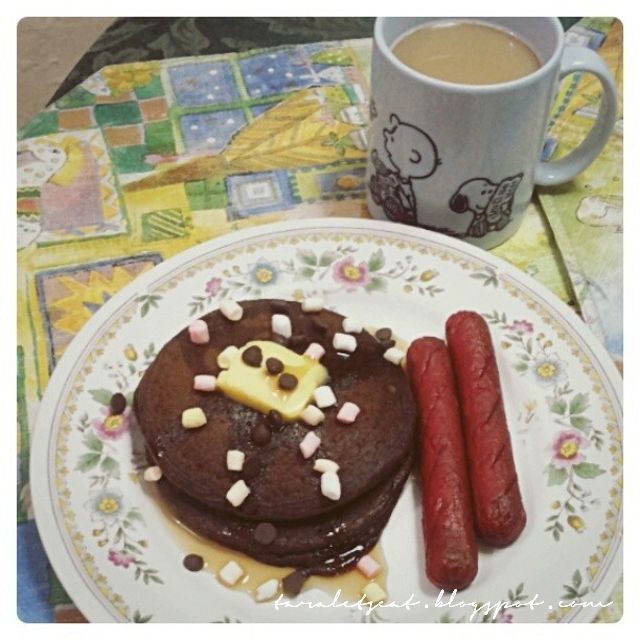 Didi's Breakfast
Opening shift at work for sister got me to prepare a power breakfast for her, for I didn't want her to leave the house with empty stomach (my sister won't eat if there's no food - she'd rather starve than cook food). I cooked some chocolate pancakes for her (Maya has the chocolate flavored pancake mix), sprinkled with mini marshmallows and chocolate chips. I also cooked hotdogs for her, simply because I want to pair my pancakes with something savory.
Chicken Sandwich
I forgot to return the chicken thigh to the freezer (it was sitting in the fridge all day and night), so I just made chicken spread out of it, which we used for that day's breakfast. The mayonnaise may not be that healthy, but using whole wheat bread, lettuce, grated carrots on our sandwich balanced it out... and the slices of fruits (apple and kiwi) added more flavor, too.
Dinengdeng
Mom cooked dinner that night - taro root and eggplant dinengdeng plus fried fish. This simple dish got me to try eating okra again because the taro root had the same slimy feature as the okra's.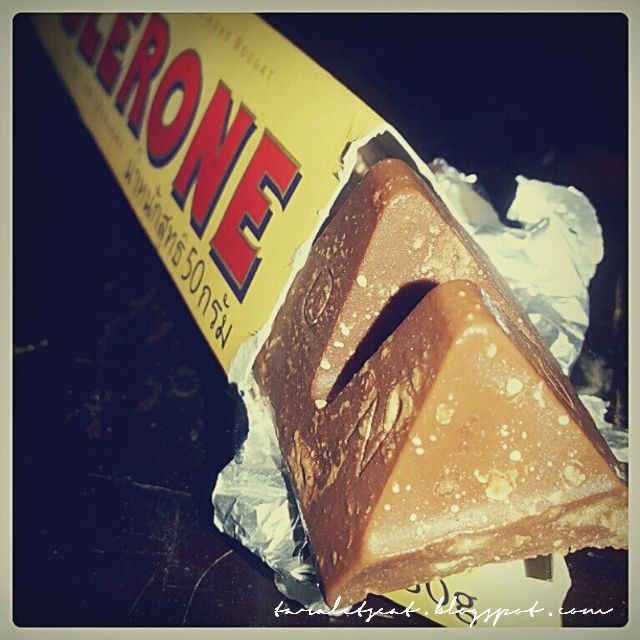 Adobo and Salad
We still had lettuce, carrots, and apples... so I paired my chicken adobo with salad. After posting this on Instagram, a friend of mine told me to ditch the rice... but I admit giving up rice will the toughest thing to do.
Banana Bread
Mom and I went to shop for groceries, and because we always buy our loaf bread from Max's Corner Bakery (except for the times when we wanted to eat whole wheat bread), mom also invited me to eat snacks. Well, I wasn't in the mood for some snacks, so I just let her eat while I read my eBook.
Toblerone
Another picture for FMS Photo a Day, this time for the prompt "sweet." I took this picture with flash, and I gotta say, this new phone I am using is really impressing me! Even if I take a very close up picture with flash, the light doesn't flood the image at all. Awesome!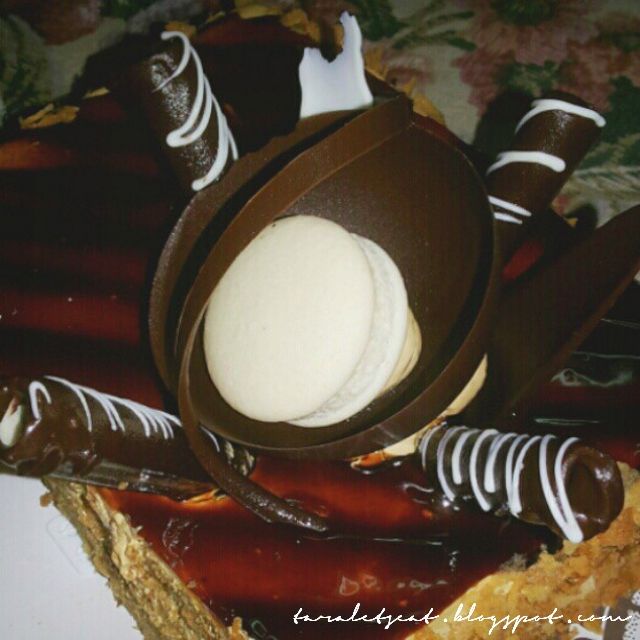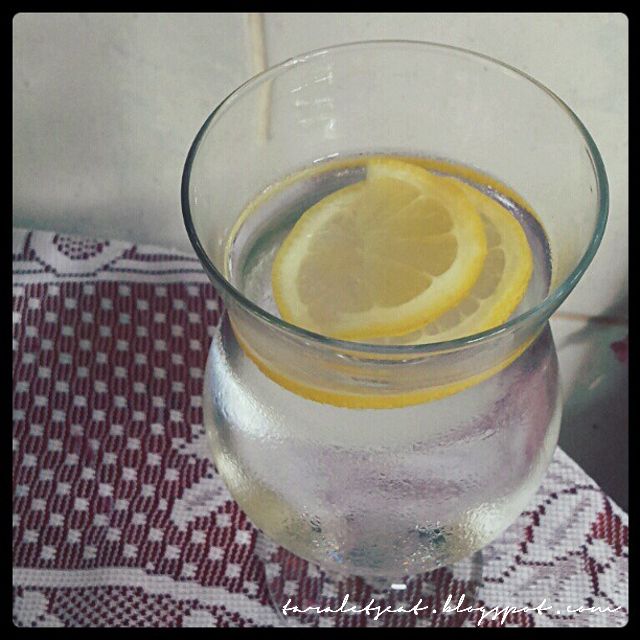 Pakbet Maskipops
We had left over okra, squash, and sitaw in our vegetable bin... and mom turned it into Pinakbet, even if it is missing other ingredients, because she heard me craving for vegetables. My mom's so sweet!
Tous Les Jours Cake
I cannot think of any subject to depict the word "unexpected," so I just took a picture of the cake decoration from mom's birthday cake, because these decorations - Belgian Chocolate and French Macaron were unexpectedly not too sweet. It was such a joy to eat!
Lemon Water
Lotsa food pictures, so I am closing this with a drink - lemon infused water. At home, I have my own pitcher of water infused with lemon slices and I just loved how it tasted. Aside from lemon, I also love infusing my water with either cucumber or watermelon.