Jack 'n Jill has been a loved brand for generations, and if I remember it right, my very first taste of potato chips was their classic Potato Chips. Over the course of years, snacking has evolved in so many ways, and if potato chips back then only comes in a few flavors, now, there are just so many flavors to choose from, but the problem was the availability and the price. Years ago, I got to watch an episode of The Apprentice UK where contestants had to create uniquely flavored potato chips to sell to the German market (you can watch that
here
). I actually hoped there will be unique flavors here, too - ones that would highlight the Asian flavors.
Recently, Universal Robina Corporation - through its Jack 'n Jill brand - launched a new evolution in the Potato Chips industry, the Shake and Roll. It is very interesting and unique way of eating potato chips, because not only does it come with unique flavors, it's also the only one (so far) with flavor bags - meaning, the crisps aren't flavored yet... you add the flavor to it.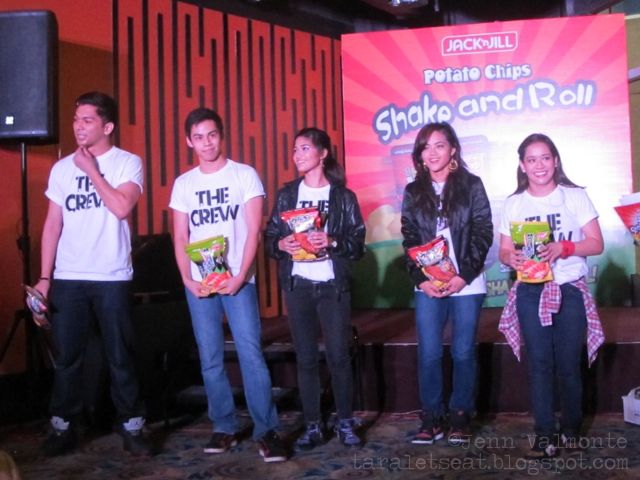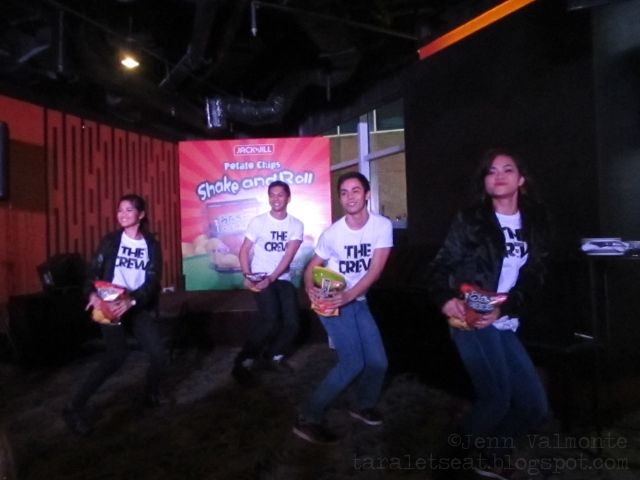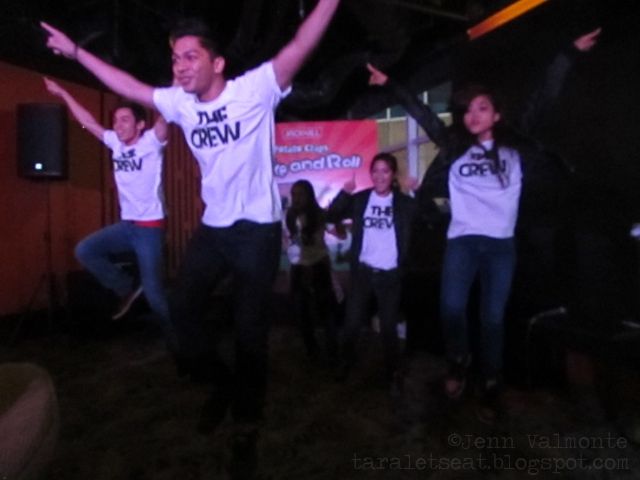 I was invited to the product launch at Crowne Plaza Hotel, and because it is called Shake and Roll, and
the Crew
- who won in the 2012 World Hip Hop Dance Championship (Adult Crews category) - is the brand ambassador. Very fitting, eh? Well, the song and the dance steps were catchy and all... but I have two left feet that I truly can't even follow along. :)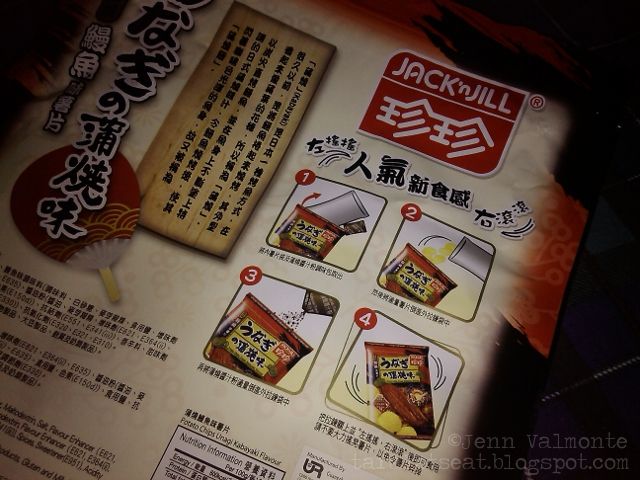 So okay, let's talk more about the product. This is imported from URC China, so the packaging looks very foreign. Normally, I would complain with this kind of packaging because I couldn't understand what was written in there, but because this is a ready-to-eat food product, and that the picture instructions were very easy to follow, all is okay, afterall, the ingredients list and the nutrition information is written in English, so that's what mattered the most.
Jack 'n Jill Shake and Roll comes with two flavors -
Salmon Sushi Wasabi
and
Unagi Kabayaki
flavors. Each bag comes with two components inside: the potato chips bag and the flavor pack. All you have to do is to open the potato chips, transfer it to the bigger bag, open the flavor packet and sprinkle it over the potato chips, close the bag (it is a resealable bag, by the way) then shake and roll to distribute the flavor powder.
I am not a fan of wasabi, although I would say that the Salmon Sushi Wasabi flavor was actually good. My siblings love it so much, they were raving about how it truly tasted like salmon sushi wasabi, and even commented the only thing lacking was the soy sauce! Personally, I truly feel it the flavors were very exceptional - the Unagi Kabayaki flavor truly tasted like eating fish with glazing. I guess that's the best thing about this product - it was like eating the real thing.
Another thing I like with this product, you control the amount of flavoring you put into your crisps. The potato chips are actually seasoned very lightly so you can eat it as is... or if you want to go mild on the flavoring, you can just maybe half of what's on the pack... and of course, if you really want to enjoy the flavors, just pour it all in!
Jack 'n Jill Shake and Roll is now available in supermarkets at 35 pesos (standard retail price), and is best enjoyed with cold beverage.